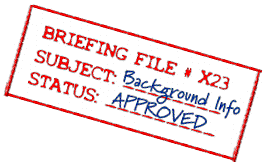 Return Fire II
Background Information:
Return Fire II is the long-awaited, exciting sequel to the award-winning Return Fire. Created by the same developer, Silent Software/Prolific Publishing, the sequel builds on the action-packed gameplay of the original game.
In 1996, Electronic Gaming Monthly awarded Return Fire Game of the Year. This year, Return Fire II is expected to blow the walls off of the action-strategy gaming market.

Return Fire II provides gamers with the most advanced features in gaming by incorporating a new 3D engine which creates more dynamic and realistic graphics and high-quality 3D rendered objects. It also provides full support for 3-D accelerator boards as well as full joystick support including Microsoft Force Feedback. Through intense combat scenarios and new aerial dogfights, gamers may play single player against the computer, or death matches via the Internet or LAN, as the game's intense classical soundtrack enhances the action.
Intense 2-player split screen gameplay gives PlayStation (TM) users all-out competitive action.